The onboarding process consists of a five step process, which starts with you signing a contract specifying the terms and conditions of accessing the ParsePort XBRL Products.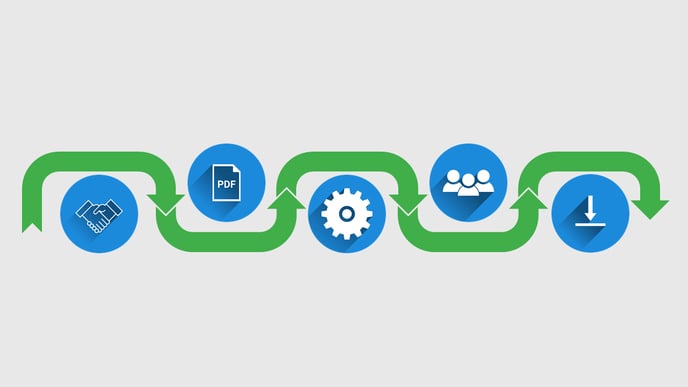 The first step in the process to becoming ready for ESEF, is signing the contract. When you receive this welcome package, the contract has already been signed and the wheels have started turning to make sure that you will become ready for ESEF in time.
After you have signed the contract an Account Manager will be in touch to gather the files needed to start your onboarding. The needed files will usually be the PDF version of your latest annual report, although, if you have had mapping performed by a third party this will also be gathered.
When we have received your files, they will be sent off to our XBRL Service Team, who will prepare your annual report for iXBRL conversion which includes creating a mapped Excel template for you to use during conversion.
When the files have been prepared, a member of our Customer Support Team will be in touch to arrange an implementation meeting where you will go over the mappings and learn how to employ your chosen ParsePort products. If you have chosen the ParsePort Passenger Solution, you can forgo this step as you will receive the mapped files without having to do anything yourself.
After the implementation meeting our XBRL Service Team will finalize the mappings based on your comments and requests. After this has been done, you will receive the files along with access to your chosen products.